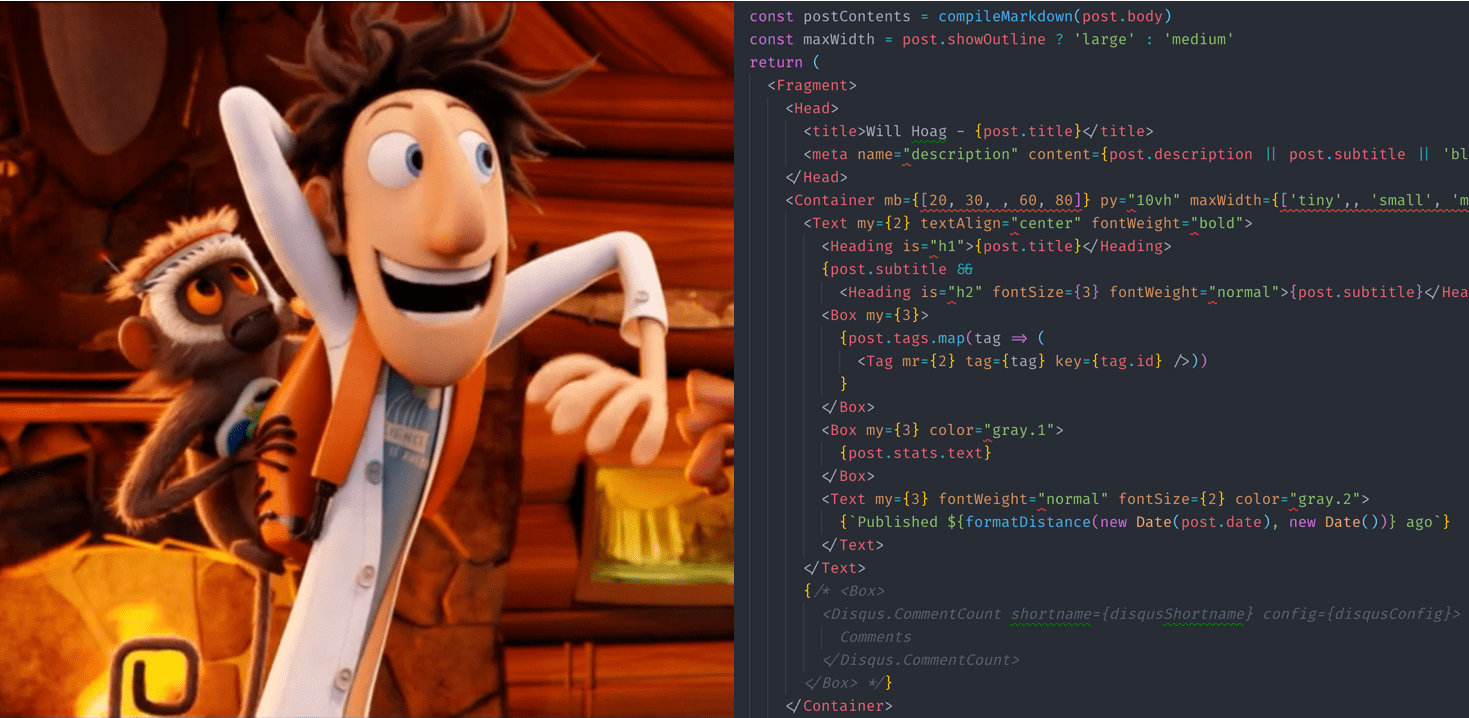 I held a creative career in a competitive field that takes years to break into and more to get good at.
I was 12 years in, the pay was decent and prestige even better. The hours weren't always great, but I wasn't complaining, because I loved my job. But then, I left…
I went to school for and worked in animation for feature films and games.
I had the chance to work on well known projects:
Night at the Museum: Battle of the Smithsonian, Snow White and the Huntsman, Gears of War 3, Halo Reach, Hotel Transylvania 2, Storks, Cloudy with a Chance of Meatballs 2 and others.
I had built up an decent showreel:
By this point I had earned the respect of my superiors, peers, friends and family. Considering the talent of the artists around me, this was no small feat.
Leaving meant starting from scratch!
There are very few staff positions in film and unless you are staff, there's an eb and flow to animation work. As projects come and go, studios staff up and down, and animators are in and out of work. A standard project lasts roughly 6 to 9 months, but if you were lucky, a studio would have projects strung back-to-back.
This routine seems undesirable, and can be at times, but turned out to be a blessing – I discovered that finding new work consistently gave me confidence that I could do so if/when I needed to. This worked towards lowering the perceived risk in exploring other opportunities. Plus, it was a periodic sabbatical of sorts, encouraging me to re-prioritize career goals on a regular interval.
Career goals should support your life goals.Figure out what you want in life and make sure your career goals fit that vision.
Time spent thinking about your goals and prioritizing them gives you a birds eye view of where you want to go contrasted against where you are heading. And, if they don't match up, you have a problem.
But even if they do, there may be other opportunities better suited to reaching those goals than your current one. I'd go as far to say, odds are there are several. Consider how many ways you know of to make money verses how many ways you think exist in the world that you don't know of, or are ripe for inventing.
On one of my "forced sabbaticals", I developed an exercise to help me discover some of them. It's really simple, almost stupid simple, but I find it effective.
The basic version goes like this:
Make a spreadsheet with jobs you could do in the rows and areas you stand to gain / lose (life / career goals) in the columns.

Then, at their intersections, color in red, yellow, or green to illustrate which jobs result in more benefits.

The job with the most green / yellow and least red wins!
It started out as this glorified pros / cons list, but as I used it more, I got more sophisticated about it, weighting the benefits and calculating total scores via ratings instead of colors.
It's been so invaluable for me when facing big decisions that I made an app for it called decisionize.com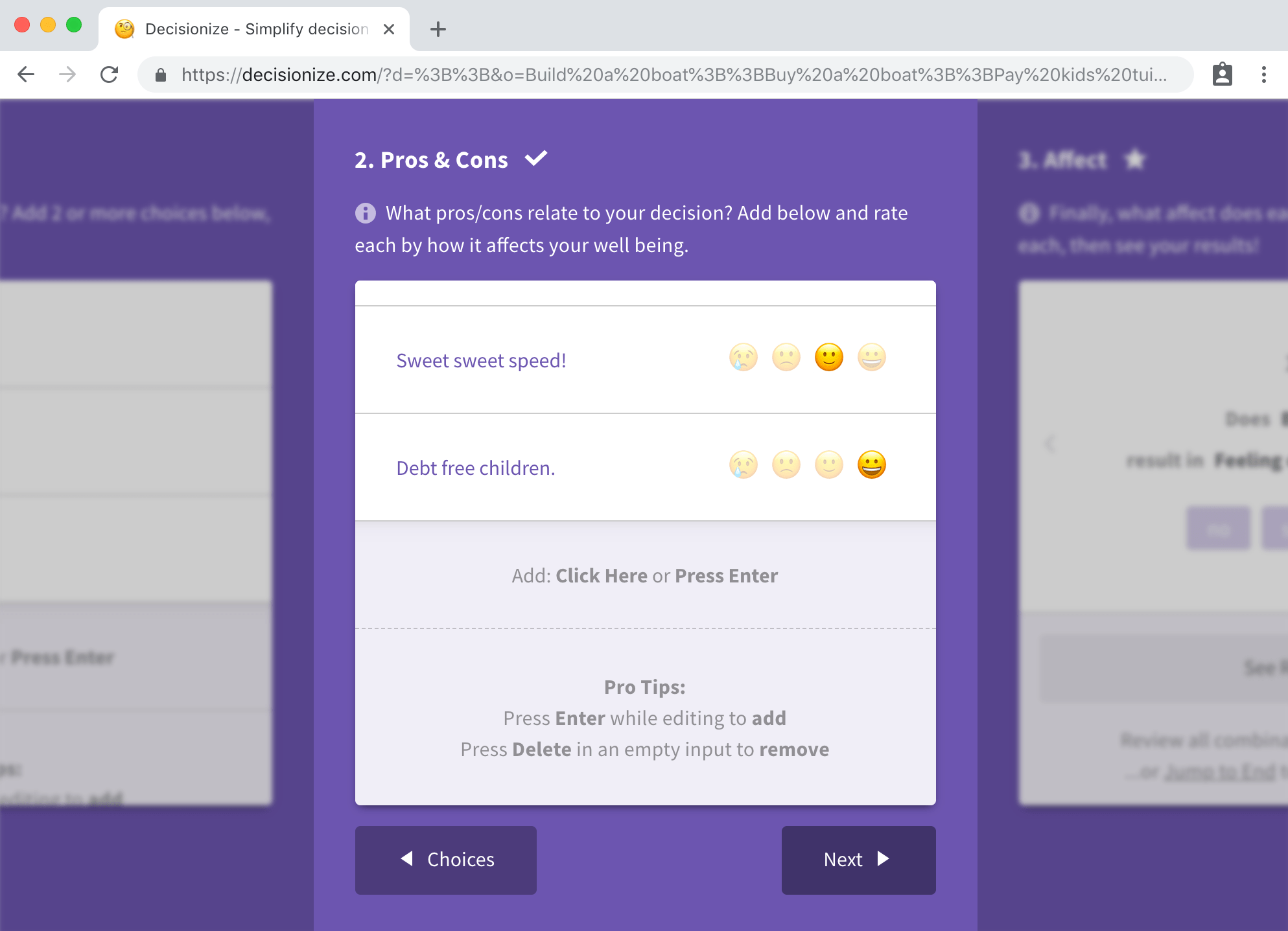 I love animation and was still quite passionate about it, but this prioritization exercise helped me see that I stood more to gain than I realized from another opportunity.
Here's what my first "Pros Cons Matrix" looked like:
Career Choices
Kickstarter Project
Obligatory Barista Escape!
Start an Animation Company
Teach Animation
Grad School for Animation
A Summer Animation Program in France
Freelance Animation from Home
Storyboard Artist
Software Developer
What I Stood to Gain or Lose
Freedom to Travel
Freedom to Work from Anywhere
Freedom of Schedule
Ability to Make Things
Creative Responsibility and Freedom
Creative Reach
Build a Personal Body of Work
Avoid Financial Risk
Make Consistent Income
Or a Big Financial Payoff
Employee Benefits
And after listing them out, I scored them. Software Developer scored the best, hypothetically giving me the best chance at accomplishing more of my life/career goals.
If you have any interest yourself, here's a quick sales pitch
So, on paper at least, it made my path pretty clear.
With so much investment in my animation career, it took years before I summoned the courage to make the leap. Even with all the mental preparation, I had to coordinate it with a move out of the country for it to even become feasible in my mind. But now, it's what I've been doing since 2016.
I'm able to work from home, on my own schedule, and spend more time with my wife, and now a little one 👶, than I could before. I get to build things every day and help others build things too!
Without the generosity of those who share their insights and expertise online, without the financial and emotional support of my family and friends, making such a life change would have been unthinkable. So, sometimes it's not always about the numbers.
The destination is almost never a sure thing, but what's important is to be smart about it. And, once you've calculated that optimal path, you grow the courage to take it!
How about you?
Happy with your work with no plans to change?
Are you considering a change?
About to make one?
Have already made one? two? more?
If so, how has it gone for you?
Wherever you are on your journey, just know it's possible.